Explore your love affair with two lush and remote worlds – Africa and Borneo. Africa is the world's adventure playground. From its wonderfully scenic natural phenomena to its glittering coastline, it is home to many of the world's most inspiring sites, including Kruger National Park, the Serengeti and glorious Cape Town. A continent known first and foremost for being off the beaten track, its diversity ensures it is one of the world 's most treasured destinations. Then there is Borneo – the third largest island in the world located in the southwestern part of the Pacific Ocean. This is a place home to some of the world's last truly wild places, a place to set your spirit free and let all your fantasies come true. Relax and do nothing on the pristine beaches or throw yourself into the heart of the jungle and meet some incredible wildlife. When it comes to travelling, we all know that sometimes it pays to have someone do the hard work for you. Here at I Love Designer, we have saved you a whole world of search by hand-picking your soon-to-be favourite pieces of jewellery and treasured accessories. We will have you ready in no time for an incredible journey which will awaken your senses and inspire awe.
Africa 8.7832° S, 34.5085° E
All Rise
Start your morning with a hot air balloon ride and take in the panorama of the plains before the great wildlife begins to move. As the day starts to warm, keep yourself wrapped in Bindya NY's leopard kaleidoscope yellow scarf made of cashmere and silk. Decorate your ears with Lucy Ashton's half-moon Mandala hoop earrings in 18k gold plate. Not only are they beautifully handmade, but they are incredibly lightweight, sculptural and sleek. Complete your look with the designer's 18k gold plated ring which can be worn on its own or in a pair. Together, the ensemble is pure and simple.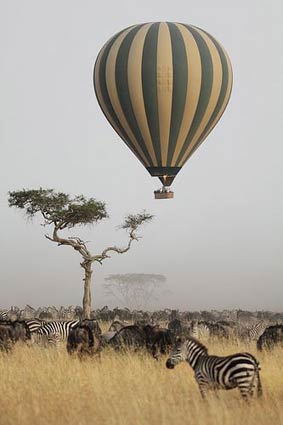 Hit the Beach
Spend the afternoon at one of the world's most beautiful beaches on the balmy Indian Ocean. You've woken up to the sound of elephants, now it's time to relax with the sounds of splashing waves and swaying palms. We love Maria Francesca Pepe's Heart Swarovski gold ear cuff for its playful and pretty design. Handmade in Italy and made of 24k gold plated brass, this cuff is adorned with a delicate heart Swarovski crystal. Although a small piece, it still elegantly graces your ear. Keep your look fun with Lily Flo's Vega bracelet made of assorted 18k gold filled stars – a delicate and special piece for any jewellery lover. After a day in the sun, don't forget to moisturize with Terre Verdi's Yoga & Sports Body Oil. Combining argan, camellia, calendula and jojoba, this oil can help to delay the skin's aging process.
Front Row Seat
If staying at a tented safari camp is on the cards, then prepare to be captivated. Naturally tucked away in beautiful private reserves, safari camps offer luxury accommodations with a once-in-a-lifetime experience – the wildebeest migration. Enjoy the view from your front row seat by keeping your hair tucked neatly in place with Eddera's ethereal headband. Made of a brass base and 14k gold-fill, this feminine and carefree piece is exactly what you need to keep your hair out of eyes when witnessing the larger-than-life spectacle taking place before you. Keep your camera and other belongings safely stowed in Nita Sur's Gaudi Lia Tiger handbag. Inspired by a Gaudi masterpiece, this impeccably crafted bag characterizes freedom of form and function and is a piece that speaks for itself.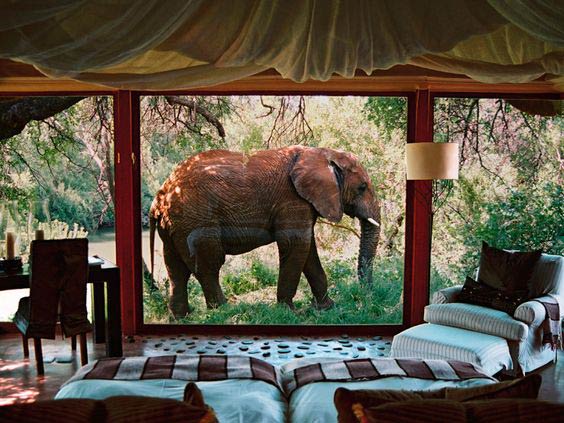 Borneo 0.9619° N, 114.5548° E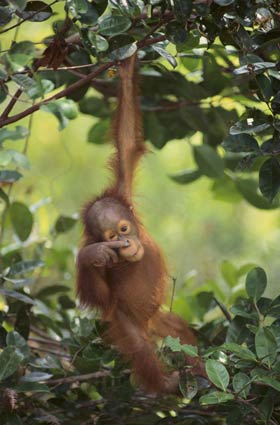 It's a Jungle Out There
Begin your day with an educational and cultural experience in the wilds of the jungle. Enjoy the quiet in this hideaway of tranquility and consider pieces that are well positioned for exploring and everyday wear. We love Katja Tamara's Buddha tassel necklace in dark green, and paired with POTC Jewellery's silver and yellow circular shagreen drop earrings, you will have two treasured pieces which are highly wearable and fantastically eye-catching.
Lunch with the Locals
Join the locals with a traditional cooking class and observe the Malaysian way of life. Try your hand at preparing local dishes and enjoy your creations with your guests. Keep your look simple with Saught's Pursuing Peace earrings and matching Pursuing Peace bangle. Made of reclaimed brass from unexploded landmines, this is jewellery with a difference and is perfect for the socially conscious woman. Complete your look with Namu's stingray leather travel wallet in your choice of black, green, purple and red. Whichever one you choose, it will be guaranteed to be a visual treat.
Evening Stroll
Head to the small towns and villages and cast your eyes on a mixture of colonial architecture and magnificent mosques. Make a strong visual impression with Revival's Limosa Red and Pink crystal necklace, a picture perfect piece for those who love colour. Made exclusively for I Love Designer, this necklace is handcrafted from gold-plated brass and adorned with hot pink and red glass crystals. Add more bold to your look and make your fingers happy with Latelita London's Stingray circle ring in royal blue. This ring's brilliant sparkle is akin to diamonds due to the galuchat leather, and as each piece is individually handcrafted, each is unique just like its wearer.
A short trip to two of the world's most unique cultural destinations guarantees excitement, enchantment and plenty of magic. Africa and Borneo are all about adventure, escapism and finding paradise on earth. It doesn't matter if you are a laid-back tourist or an active traveler, I Love Designer has something to cover all the bases to celebrate your unique individuality. From what is currently in style to the ultimate in timeless design, we have a wonderful mix of pieces to suit you.