Going away this summer? Then don't forget your jewellery. Accessories allow you the option of switching up your style quickly, easily and without the need for half of your wardrobe. Whether you are headed to an exotic beachside destination or simply taking in the sights on a European city break, here at I Love Designer we've highlighted what you need to know on what to pack, how to pack, and how to keep your jewellery safe. Remember, it's always about packing light, and nothing achieves this better than accessories.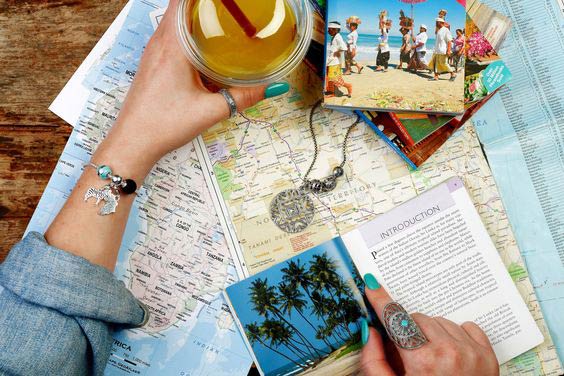 What to Pack
Traveling light is all about versatility – ensuring you have pieces to cover you day in and day out and which transition beautifully from morning to night. We suggest sticking with a few neutral pieces, including small hoop or stud earrings, a few fun and whimsical bracelets, and of course, a great scarf. It's all about accessorizing to work with multiple outfits.
You can never go wrong with a stud, and we just love these Vintage Heart White Platinum Earrings by Tulola Designs. The mix of vintage inspiration and filigree detailing make this delicate set a treat to wear.
For evening, we say go for length and suggest Akalis' Maharanee Multi Disc 18k Gold Plated Earrings. Not only are they incredibly lightweight, but they add that flawless finishing touch to your perfect holiday look. Here, simple is stylish.
The Nova Bracelet by Nashira Arno is a lovely everyday piece and works for all occasions. Wonderfully lightweight, clean and modern, this bracelet is relaxed, easy, elegant and a delight to wear.
If you fancy some colour, add some shimmer and shine to your wrists with Holst + Lee's Colour Block Mesh Lime Green Bracelet. Layer on another such as their Royal Blue Rhinestone Bracelet, since together, they are twice as nice.
An absolute must-have for travel is a good scarf. Not only does it do double-duty – great for cosying up on airplane journeys and as an elegant cover up on cooler days – but draped over your shoulder it completes your look making you effortlessly sophisticated. We suggest Bindya NY's Party Animal Navy Scarf as a lovely example of a piece that will make any outfit.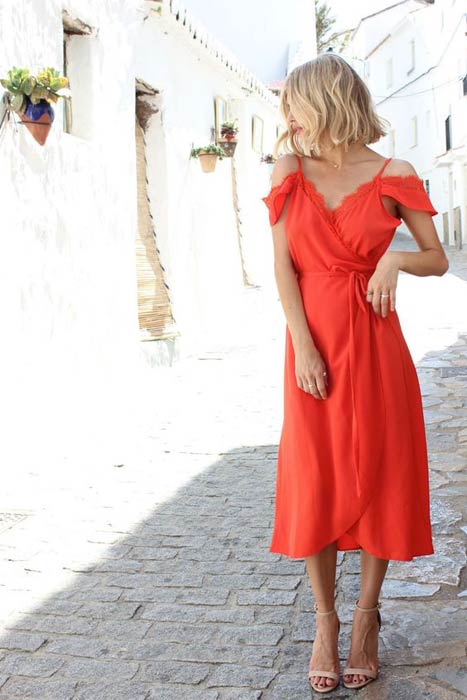 How to Pack your Jewellery Safely
If not wearing your jewellery whilst travelling, we suggest storing your valuables in a travel jewellery box to keep them safe and secure. These boxes are ideal due to their dedicated storage pockets and zippered compartments. Not only will a jewellery box keep your pieces organised, undamaged and untangled, but if it is a zippered box with a sturdy exterior it will ensure complete security. We recommend carrying your jewellery in your hand luggage, but if this is not an option, ensure your hold luggage is safely secured as it will be out of sight.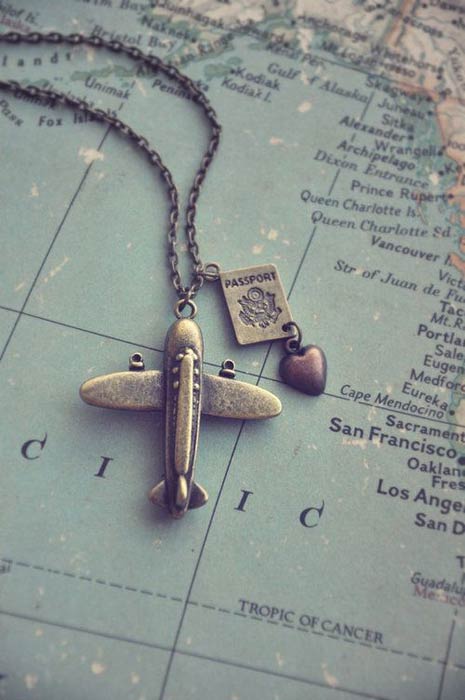 What to Leave at Home
Of course, there are always items you should consider leaving at home, such as family heirloom pieces. These precious items could easily become lost, stolen or damaged, which would put a damper on any trip. If you simply cannot be without a sentimental or delicate piece of jewellery, then we suggest wearing it whilst travelling. This way, you minimise the chance of something happening to it as it always remains in sight.
No matter where you are travelling to or for how long, don't pack anything that you will worry about losing, and always be sure to leave items of sentimental or monetary value at home, unless they are a key part of your holiday dressing. This doesn't mean leaving everything at home, since after all, a vacation is a fun time to accessorize, but just remember to keep your styling simple so you have one less thing to worry about. A holiday is about relaxing, having fun, and enjoying the adventure that awaits.